2020 marked a challenge for all of us. Amid all the changes, the pandemic did not stop us from transforming lives, one wish at a time.
Thank you for supporting us and believing in our mission. Together, let's keep on sharing hope, strength and joy to our wish kids, wish families and each other.
STAY UP TO DATE!
Read about our current wish grants, fundraisers, and more!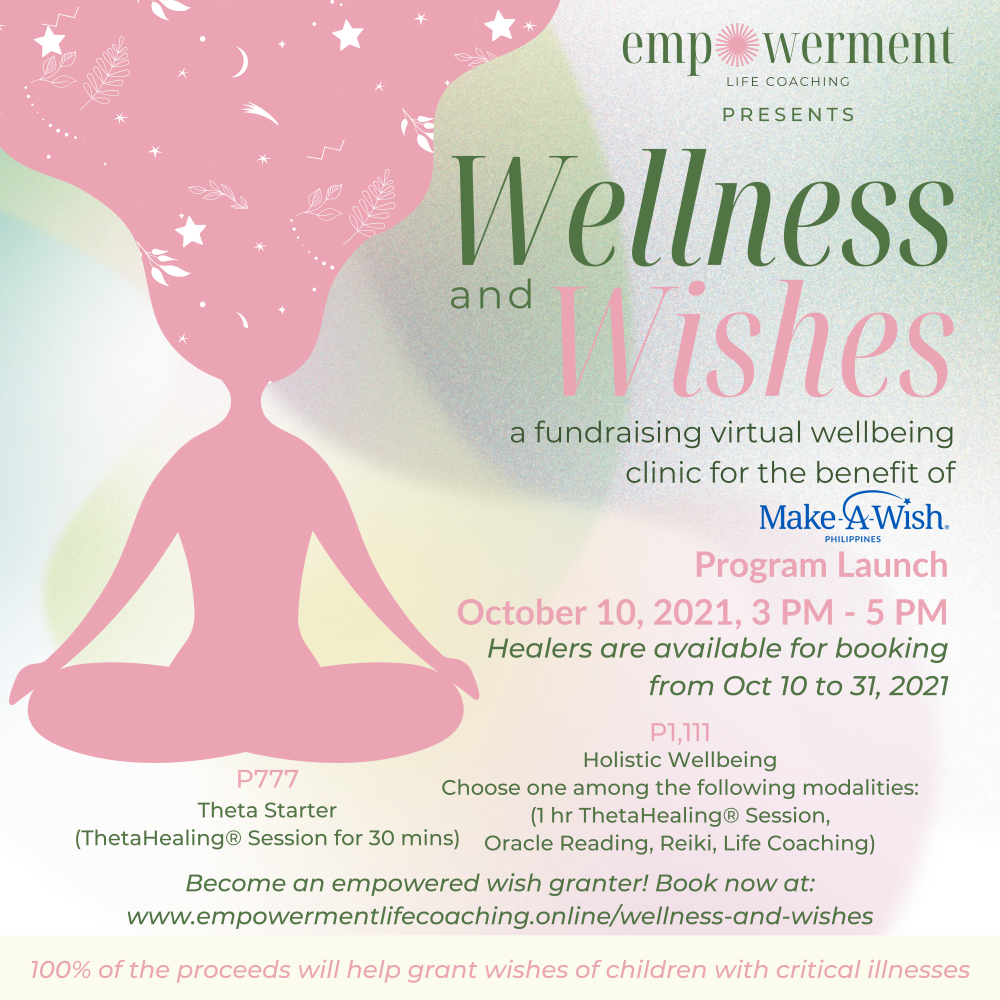 Wellness and Wishes, a fundraising virtual wellbeing clinic for the benefit of Make-A-Wish Philippines, will be launched on October 10, coinciding with the celebration of World Mental Health Day. Presented by Empowerment Life Coaching, nine volunteer life coaches and...
read more