In 2021, we continued to face the challenges of the pandemic head-on and with an unwavering commitment to our mission. Hope, strength, and joy never stopped knocking on our wish kids' doorsteps. We couldn't have done this without your support!
As we enter 2022, more wishes are waiting – but with your help, hope is always on the way.
STAY UP TO DATE!
Read about our current wish grants, fundraisers, and more!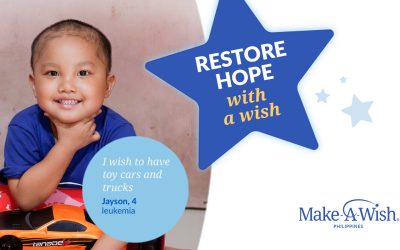 by Carla Miranda and Denise Dalusong Here's what Make-A-Wish Philippines has been up to these past few months:World Wish Day 2022Last April 29, we celebrated WORLD WISH DAY! In celebration of the anniversary of the wish that started it all, the global wish-granting...
read more