In 2021, we continued to face the challenges of the pandemic head-on and with an unwavering commitment to our mission. Hope, strength, and joy never stopped knocking on our wish kids' doorsteps. We couldn't have done this without your support!
As we enter 2022, more wishes are waiting – but with your help, hope is always on the way.
STAY UP TO DATE!
Read about our current wish grants, fundraisers, and more!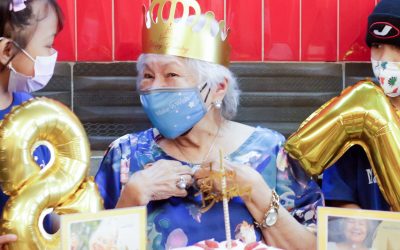 Lola Lolita began her volunteer journey with Make-A-Wish Philippines well into her latter years. For over 10 years, she has been a joyful presence at wish events and a comforting presence for the wish kids. Mother to the Alviar siblings and MAWPH Board Adviser Apa,...
read more