In 2021, we continued to face the challenges of the pandemic head-on and with an unwavering commitment to our mission. Hope, strength, and joy never stopped knocking on our wish kids' doorsteps. We couldn't have done this without your support!
As we enter 2022, more wishes are waiting – but with your help, hope is always on the way.
STAY UP TO DATE!
Read about our current wish grants, fundraisers, and more!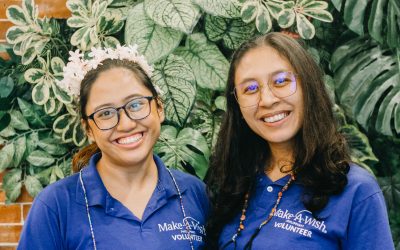 By Sandi Adalem "Volunteering together has brought us closer!" In 2015, sisters Trixie and Pauline Ramo joined their very first wish grant together when they were encouraged by their Mom to visit a Make-A-Wish Philippines event that she was supporting. Little did they...
read more