by Carla Miranda and Denise Dalusong
Here's what Make-A-Wish Philippines has been up to these past few months: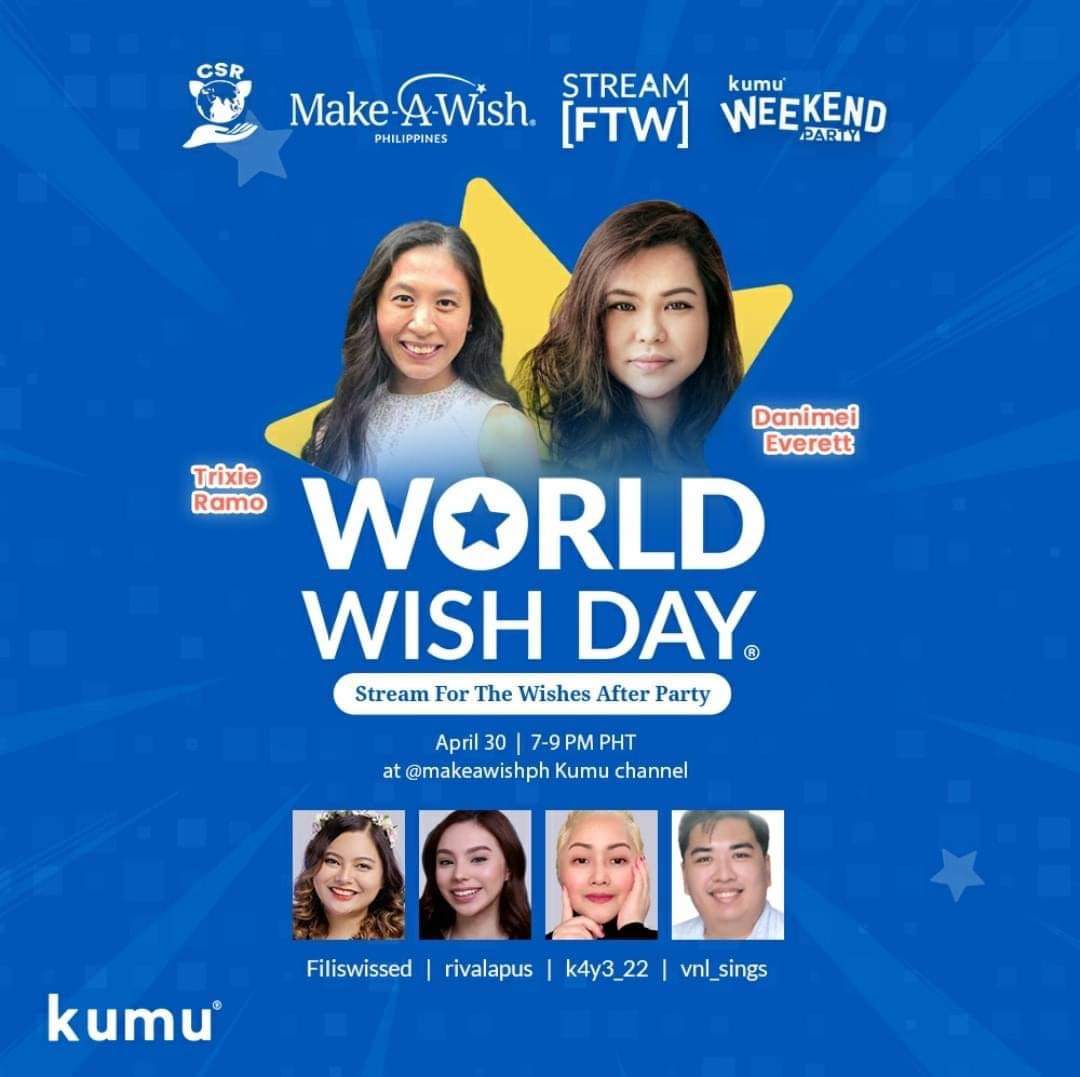 World Wish Day 2022
Last April 29, we celebrated WORLD WISH DAY! In celebration of the anniversary of the wish that started it all, the global wish-granting community of Make-A-Wish Foundation came together to celebrate the wishes granted, the countless smiles, and the thousands of lives changed with hope, strength, joy, and the transformative power of a wish!
This year's theme was "Restore Hope with A Wish." By helping grant a wish, we restore a child's hope and improve their mental well-being. We can empower them to reclaim their childhood and experience transformative joy!
GLOBAL STREAM FTW with KUMU PH
STREAM FTW [For The Wishes] was a global week-long streaming event leading up to the celebration of World Wish Day. Last April 23 – 29, streamers worldwide came together to spread awareness, raise funds, and grant wishes to restore hope for children with critical illnesses. Make-A-Wish PH locally partnered with KUMU PH to make this happen.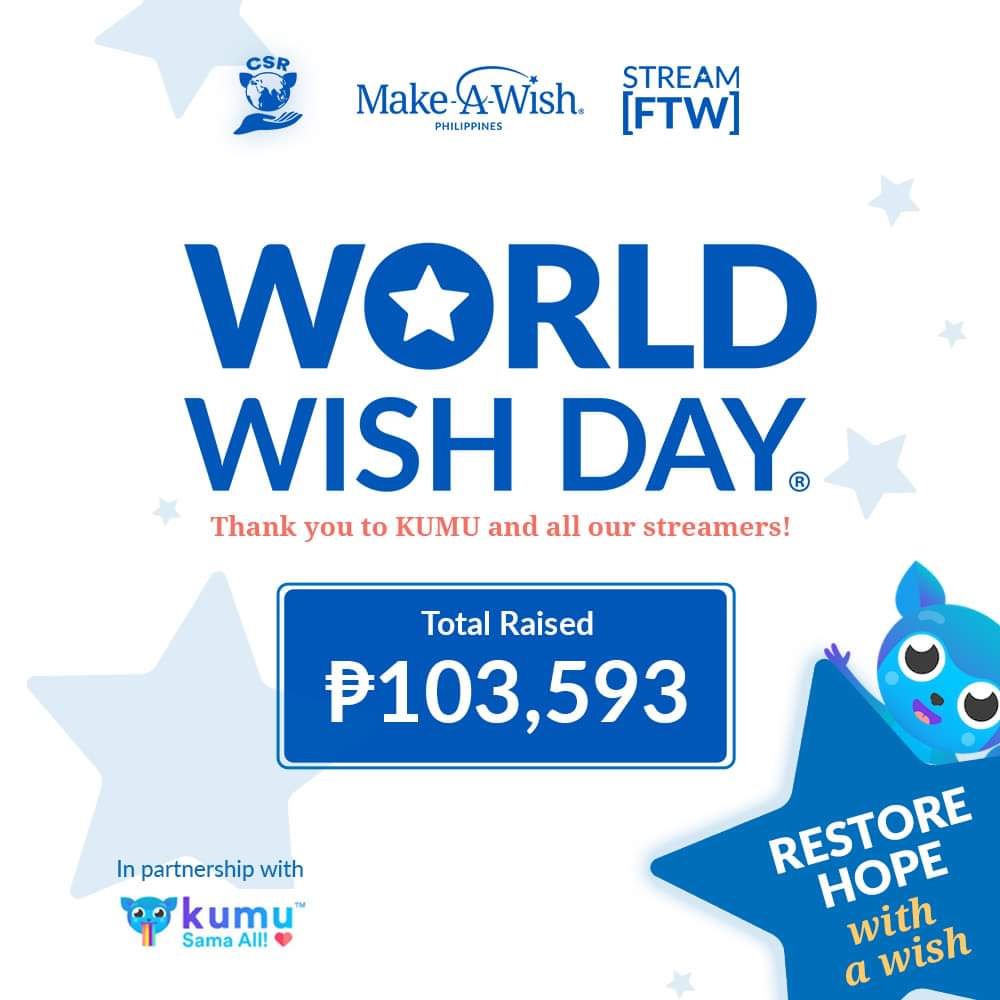 Thanks to our partner KUMU PH, Kumunity CSR, and the countless streamers who helped out, we were able to raise a total of P103,593. This generosity from the streaming community will go directly to our wish-granting efforts for kids who need them most.
 
But the joy of transforming lives, one wish at a time does not end there. Here are other initiatives you shouldn't miss: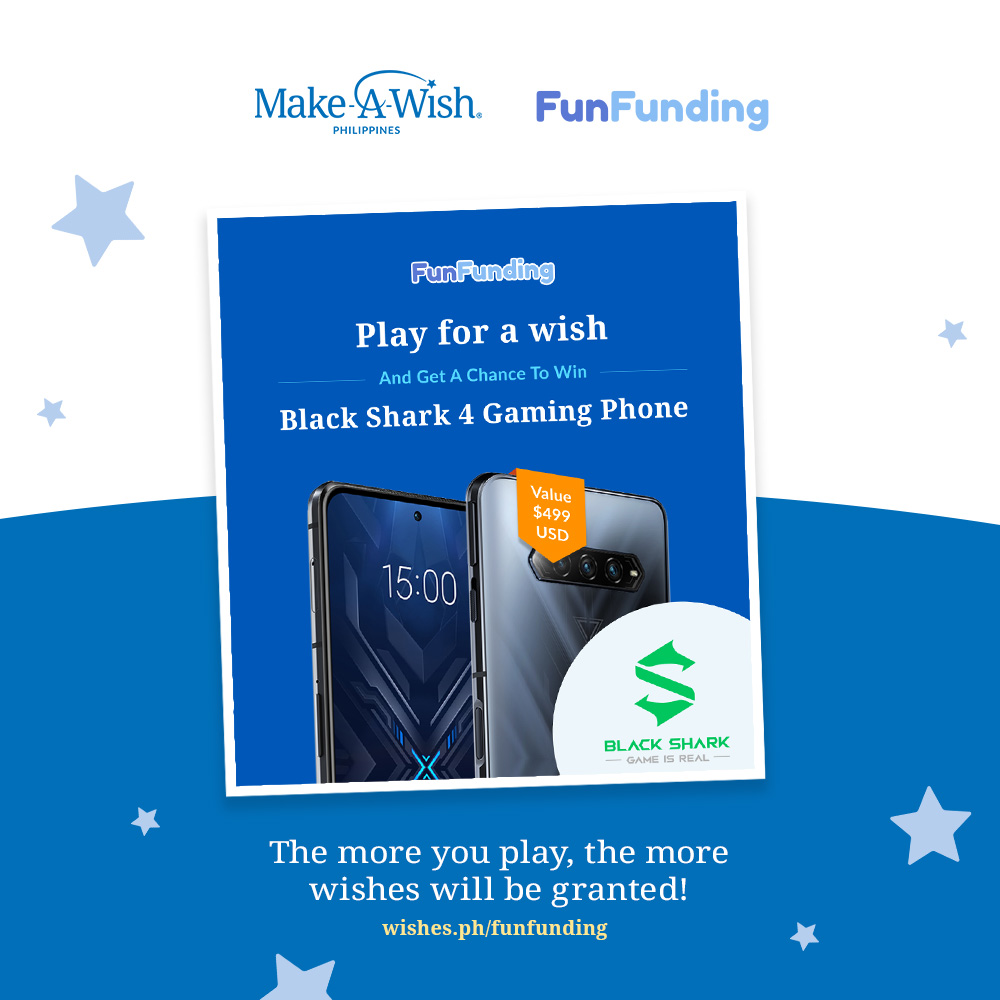 FunFunding Launch
"The Online Game Platform For Doing Good"
Put your game face on! This time, you'll be playing not just for the glory but also for the Wish Kids. Check out Make-A-Wish PH and Make-A-Wish Brazil's new partner – FunFunding, an online platform where you can play games to raise funds for wishes.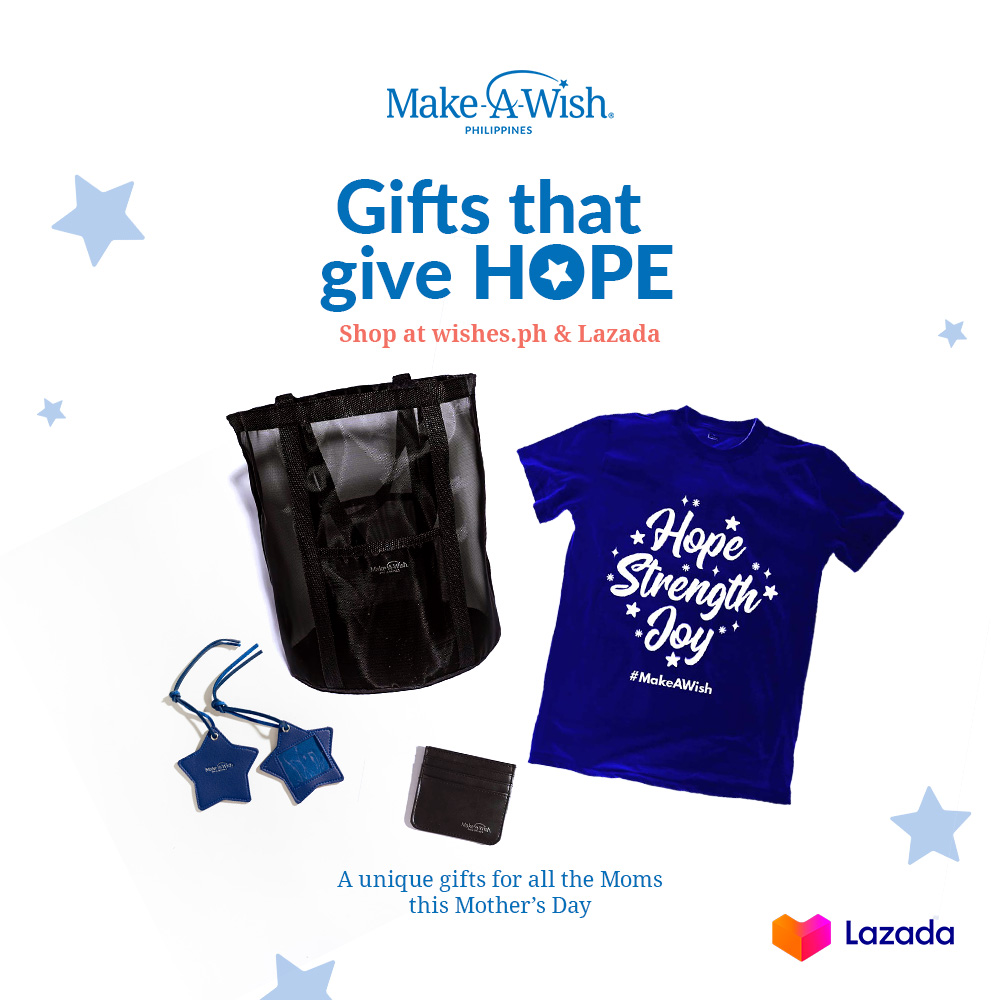 Make-A-Wish PH on Lazada
Hope, strength, and joy? Nasa Lazada 'yan!  Send these gifts to the Wish Kids by adding to your cart the Make-A-Wish PH merch, now available at the Lazada store. Don't forget to check out!