The legacy of Spike for Hope founder Teejay Cruz lives on as his loved-ones continue what he has started – granting wishes of children with critical illnesses through playing volleyball.
In 2016, Teejay co-organized the first-ever volleyball tournament to help raise funds for Make-A-Wish Philippines, a foundation whose mission is to share hope, strength, and joy to children battling with life-threatening medical conditions. He fell in love with the foundation's cause after learning about it from his friend Abigail Arcangel, who was volunteering at the organization. United by the bond of having family members who struggled with cancer — Teejay's father Tirso Cruz III who survived lung cancer and Abigail's mother who succumbed to breast cancer – the duo was fueled to share light and laughter to kids experiencing dark days in their young lives.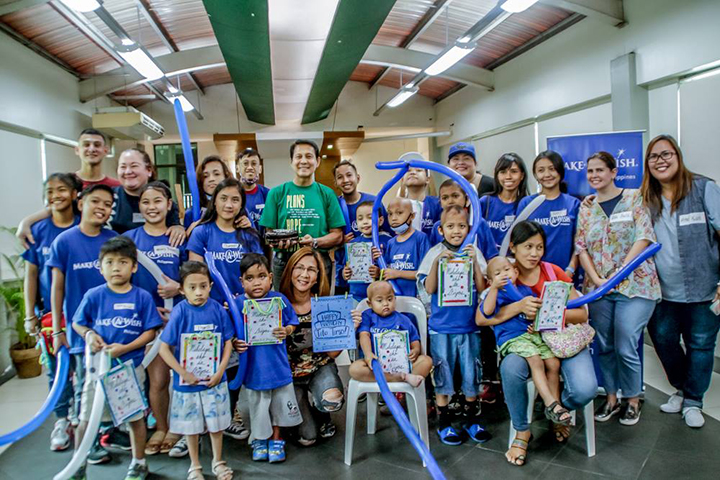 Fast forward to five seasons in three years, the volleyball league has granted over 60 wishes, raised funds for the foundation and has drawn supporters comprised of pro athletes, hobbyists, and celebrities.
After Spike for Hope 5 in April 2018, Teejay was diagnosed with lymphatic cancer. Throughout his own health battle, he kept on thinking about the wish kids he wanted to help; amidst his dark days, he was driven to share light. It was a fight well fought by the ever-passionate Teejay.
Last December, the Foundation honored him posthumously with the Make-A-Wish Philippines Star Award, which was received by his parents Tirso and Lynn. The Star Award is given to volunteers who remained dedicated to grant wishes in spite of their own illnesses, serving as exemplary models embodying hope.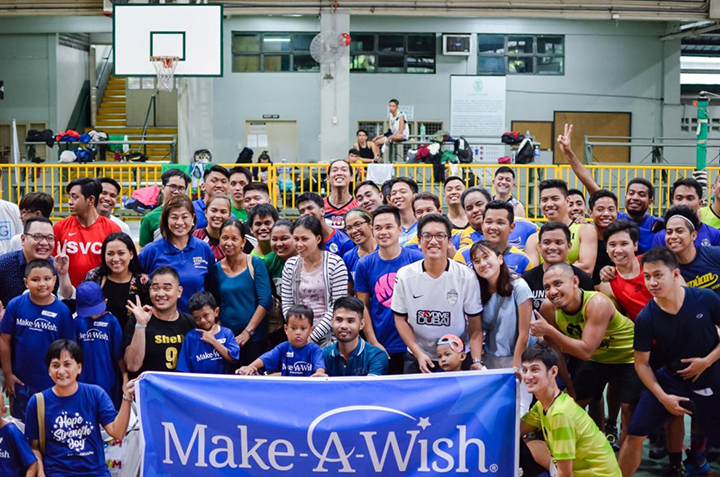 Spurred by his fervor to make life-changing wishes come true, Teejay's friends, with the support of his family, are organizing the sixth season of Spike for Hope — accepting the baton that he had ardently carried. To celebrate the legacy of the dear friend they miss, they scheduled the tournament on the weekend before Teejay would've turned another year older.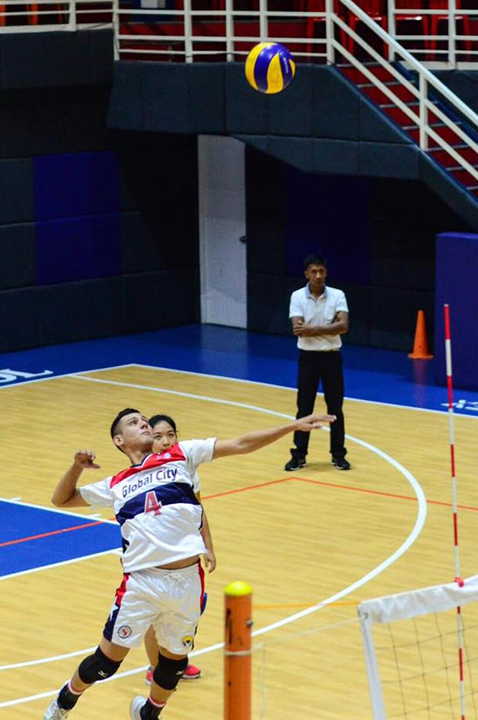 This season's organizers are composed of Abigail Arcangel and Aleah Ortiz from Make-A-Wish Philippines, Christian Jeff Garma, Maria Criselda Roxas and Ysh Lindo. They attest it is not easy-peasy without Teejay as he was the impetus behind the past tournaments but they are deeply motivated – "We're doing this for the wish kids. We're doing this for Teejay," they echoed.
The event will feature volleyball games and a program that will give tribute to Spike for Hope's beloved founder.
Teejay's legacy continues. Hope lives on in the courts.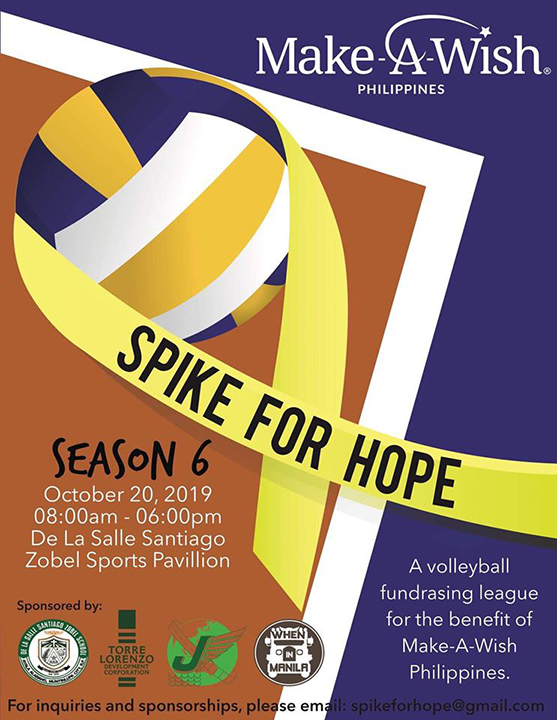 Source: WhenInManila.com