By Sandi Adalem
"Volunteering together has brought us closer!"
In 2015, sisters Trixie and Pauline Ramo joined their very first wish grant together when they were encouraged by their Mom to visit a Make-A-Wish Philippines event that she was supporting. Little did they know that this would spark a little flame and passion for volunteerism! One that eventually ignited more and more 'torches of volunteerism' among their own friends, family and co-volunteers. 
Today, both are Wish Generals of the foundation; they help guide and supervise teams of Wish Captains and Genies in granting the wishes of children battling critical illnesses. Both have received awards for their valuable contribution, with Pauline as the Best Wish Captain and Trixie and the Best Wish General in 2020. In 2021, Pauline received the Outstanding Volunteer Award and Trixie the Inspirational Genie Award.
Looking back, they both agreed that the entire wish granting experience, especially seeing the wish kid during the wish reveal, is incredibly meaningful and fulfilling. "Each wish grant has a unique element. Sometimes, you see the wish kid is super quiet – then during the big reveal, they light up with indescribable joy," said Pauline.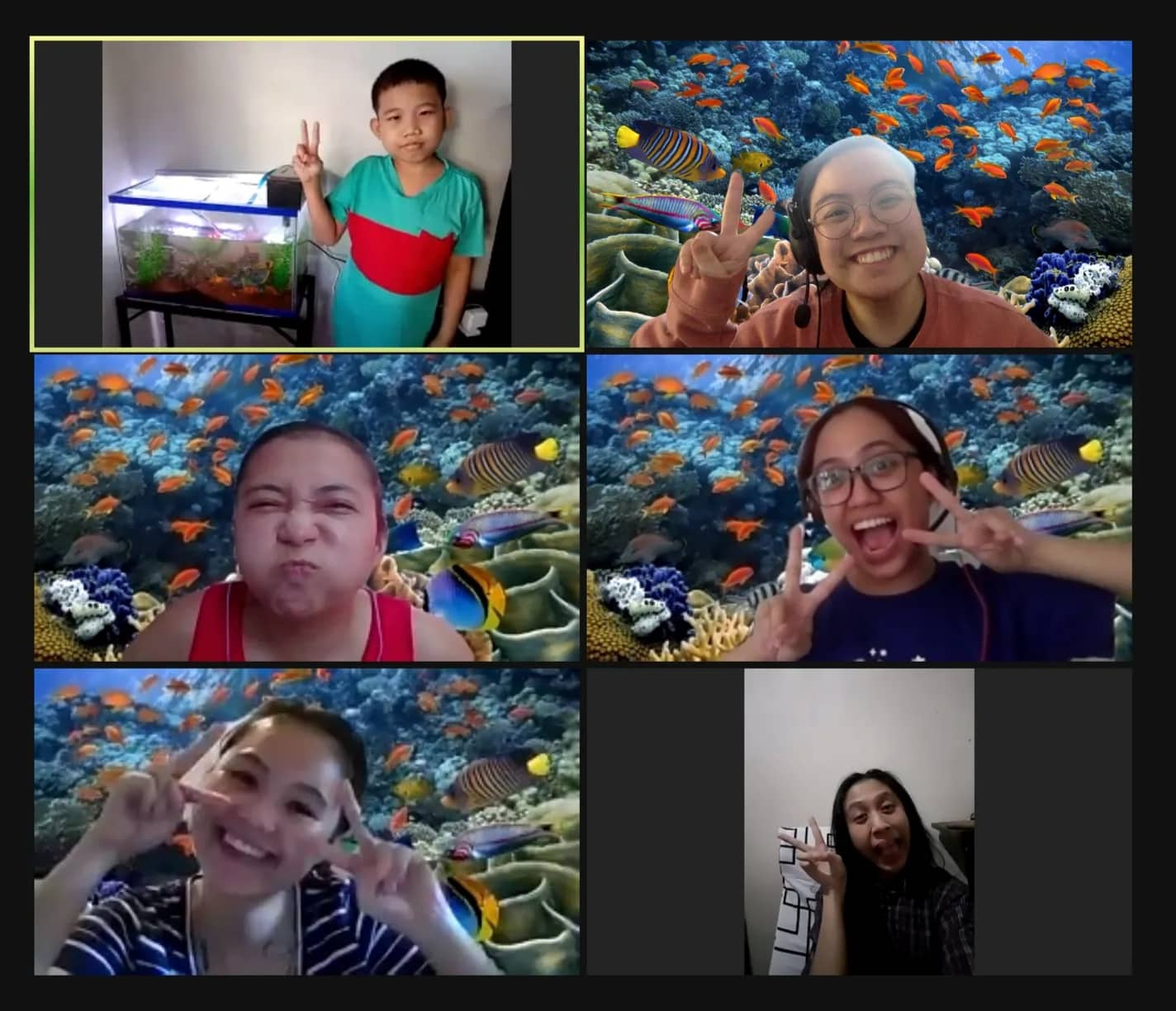 As leaders, they also enjoy collaborating and working with fellow volunteers on different aspects of the wish journey. "We recently granted the wish of Khian (10, with chronic kidney disease) to have a goldfish and aquarium. It was a huge success from fundraising, to getting sponsors, and having fun activities with him. "Even with some challenges, our team's creativity really came through!", shared Trixie.
Trixie, being the older sister or Ate, felt really proud to witness her sister grow in the Make-A-Wish community through the past few years. "I've seen Pauline develop her own leadership style and strengths!" she adds. This is through the StrengthsFinder training that is given to volunteer leaders to help them discover and nurture their existing talents.
For Pauline, she uses her Communicator strength to ensure her co-volunteers are included in the planning and assignments.It also helps her bridge any gaps that may come, especially in light of the pandemic, when most activities and coordination need to be done virtually. For Trixie, she uses her Deliberative and Individualisation strengths — these equip her to weigh and analyze possible challenges that may arise for a wish journey, while also being able to lead the team members and encourage them to take on tasks based on their interests or skill set.
As Trixie is also in the Volunteer Care ministry, she looks forward to empowering more and more volunteers to be able to create the best wish grant experience. "Volunteer Care is all about helping our volunteers develop their competencies through training, skills sharing and more. Despite the pandemic, we have been able to sustain the relationships with existing volunteers and still had amazing milestones like Genie TV and volunteer-initiated fundraising," said Trixie.
Kudos to you both Trixie and Pauline, two among our many inspiring volunteer leaders!Thank you for all the love and hope you bring not just to our wish kids but also to our volunteers, staff, and more. 💙