Lola Lolita began her volunteer journey with Make-A-Wish Philippines well into her latter years. For over 10 years, she has been a joyful presence at wish events and a comforting presence for the wish kids.
Mother to the Alviar siblings and MAWPH Board Adviser Apa, Lola Lolita says she was encouraged to try out volunteering upon seeing her kids and grandkids happy every time they joined a wish event: "At first, I was unsure what to expect, but seeing how my sons, daughters, and grandchildren's eyes light up during wish events makes my heart smile. It's all worth it!" She still remembers her first wish granting experience with fondness, saying "[I]t was a long drive from our house, but I didn't mind it at all. It was a great chance for me to do something utterly enjoyable and meaningful."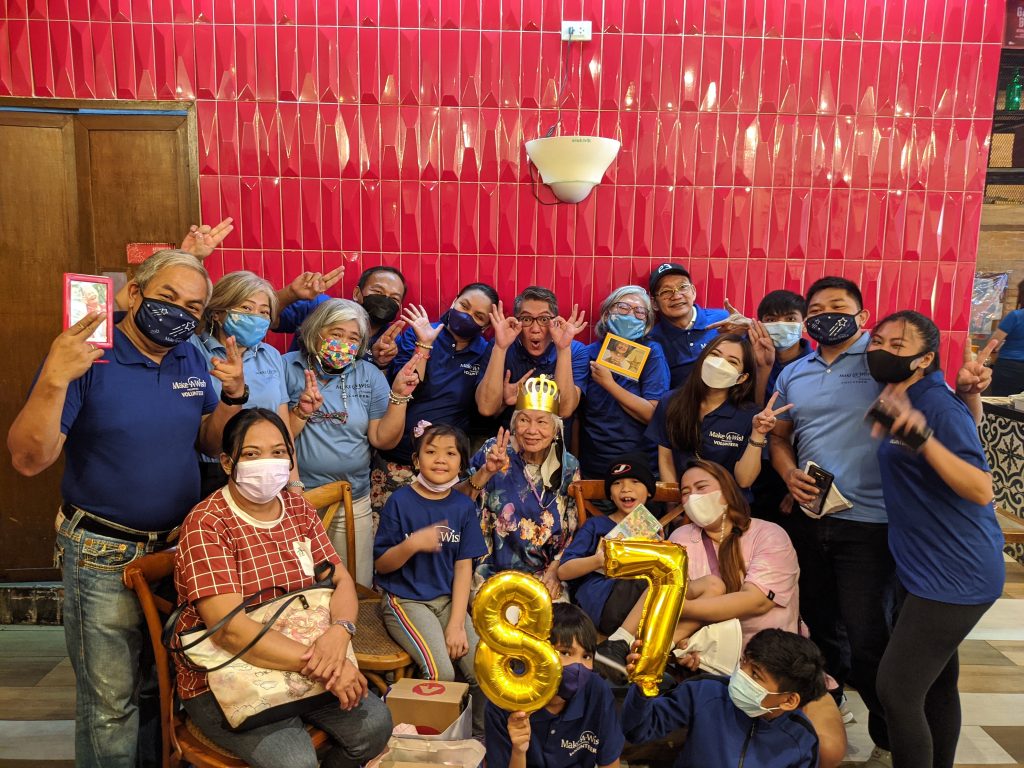 Lola Lolita finds happiness in celebrating special events with wish kids across the Philippines. She recalls one particular wish she granted on her 80th birthday, a wish for a Barbie doll. Never having owned one before, she was just as excited as the young girl tore open her gifts from Lola Lolita and Make-A-Wish Philippines. The girl was so grateful for the grant and inspired by Lola Lolita's generosity that she promised to also grant wishes of little girls when she becomes a lola herself.
For her most recent birthday, Lola Lolita shared her blessings with wish kids Catherine and Boo, who were both extremely happy to interact with and receive their gifts from the sunny elder.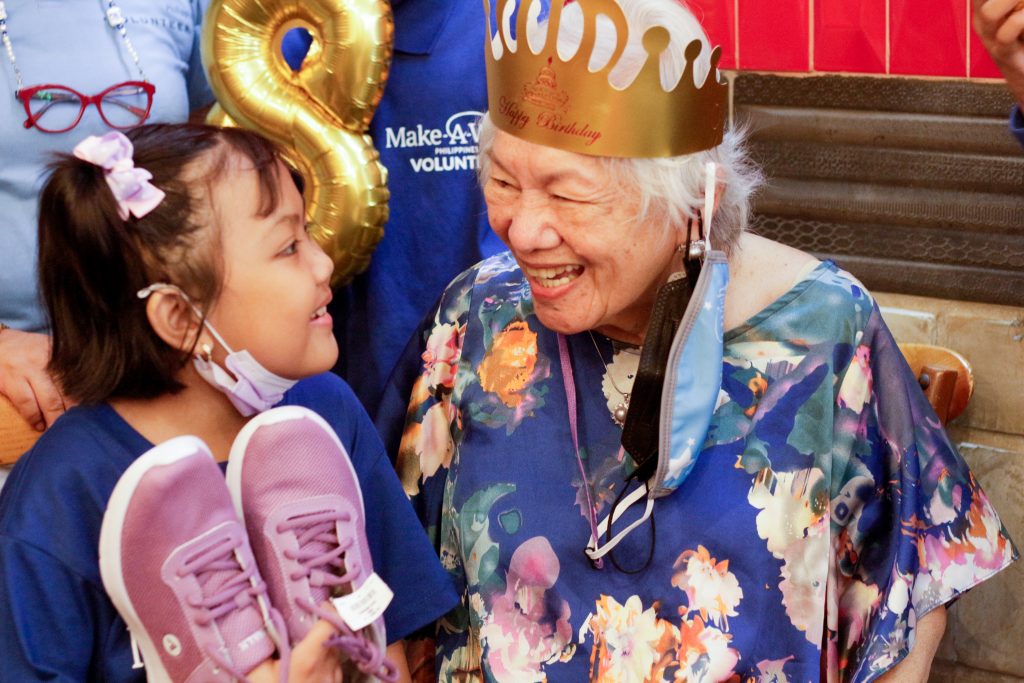 While Lola Lolita does so much to share love and joy to wish kids and their families, she also finds meaning and happiness through her volunteering experience. "Being a volunteer is my way of celebrating the blessings I have in life. My experiences make me even more grateful for wonderful surprises that still come my way. Being able to share my blessings with wish kids (no matter how small my gifts are) gives me more reason to live longer so I can celebrate even more memories with my family!" Her family echoes this sentiment, saying that these wish events keep Lola Lolita active and young at heart.
She breaks the bias against the elderly every time she steps out and grants a wish. We often have this image of what a volunteer should look like – full of energy, wide-eyed, young. But Lola Lolita is a great example of how anyone, any woman at any age and any stage of life can spread hope, strength, and joy.
When asked for some advice for new and old volunteers alike, Lola Lolita muses, "[l]ife is what you make it. We all have just one life to live. Make it meaningful – not just for yourself but for others around you. Try to grant at least one wish together with the people you hold dear and see how it can elevate even the best relationships in your life."
—
On International Women's Month, we celebrate Lola Lolita and the other women who have been critical to the success of our wish-granting efforts. Through volunteers like Lola Lolita, donors, and partners, we at Make-A-Wish Philippines can create life-changing wish experiences for children with critical illnesses.
If you are interested in being part of the Make-A-Wish Philippines volunteer team or want to learn more about our onboarding process, please send us an email at volunteers@wishes.ph.