Kyle (15 with nasopharyngeal angiofibroma) has always wanted to try photography, videography, and vlogging. During his wish capture process, the Make-A-Wish PH, discovered that one of his dreams was to become a photographer when he grows up. Lead by volunteer leader, Gillian Go, we set out to create a meaningful wish experience for Kyle.
Last December 2019, in anticipation of his wish, we took Kyle for a lunch meet up with a well-known professional photographer here in the Philippines – Pat Dy. He taught Kyle some basics about photography and even gave him one of his books!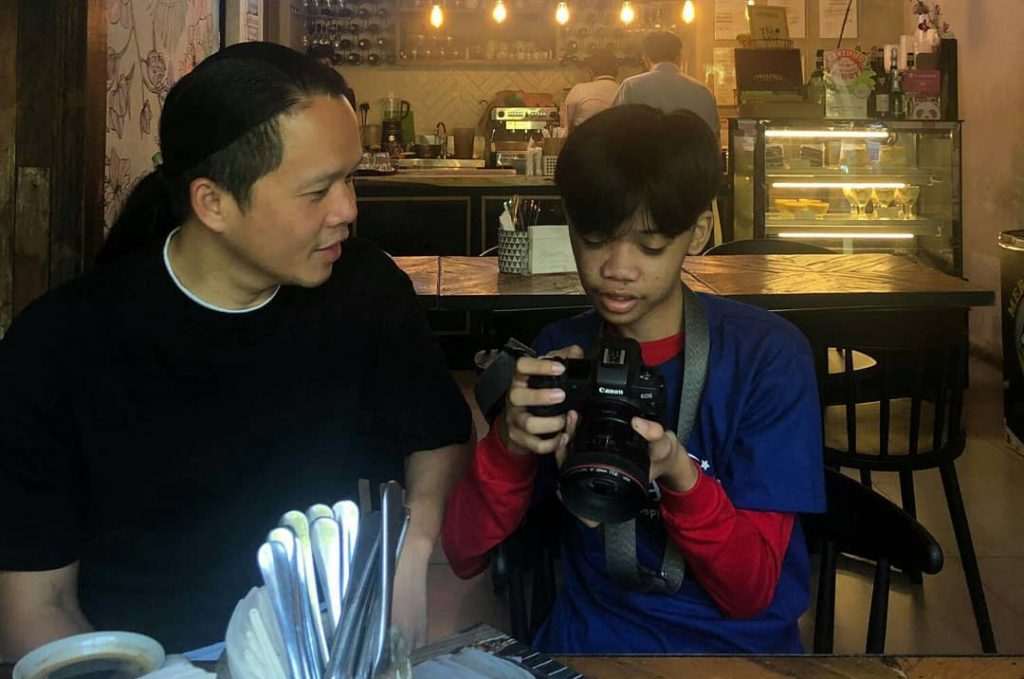 Another well-known professional photographer – Mark Nicdao – sponsored Kyle's DSLR camera and lens! Weeks after his session with Pat Dy, we met up with Kyle for lunch where our volunteer photographer, Jerard Afable, surprised him with the camera and gave a few hands-on tips about how to use it. Afterward, we took a photo walk with Kyle and his family so he could practice taking photos with his new camera.
Today, Kyle still uses the camera and even posts his photos on his Instagram page.

– By Danimei Everett, Photos by Jerard Afable and Gillian Go