"I can do this all day," said Captain America. Creating hope, making wishes come true, and putting smiles on wish kids' faces? Certainly, wish granters and volunteers can do these all day.
A team of wish granters, together with Make-A-Wish staff, assembled to make Xander's Wish Journey extra special. Xander, a 7-year old hero battling leukemia, wished to have his own Captain America shield to defend himself from his playmates.
To build anticipation for Xander's wish, partner cosplayers Tristan Lazo, Manny Mendoza, Gerard Sison, and Cheto See wore The Avengers' costumes and organized a virtual meetup with him.
Thor, Iron Man, and Captain America shared their messages of hope for Xander. "Always be a victor," Thor cheered on, as Iron Man welcomed their youngest Avenger. Captain America encouraged him in his fight against critical illness saying, "you don't need big muscles or to be "macho" to be a superhero. The true strength of being a hero lives in your heart."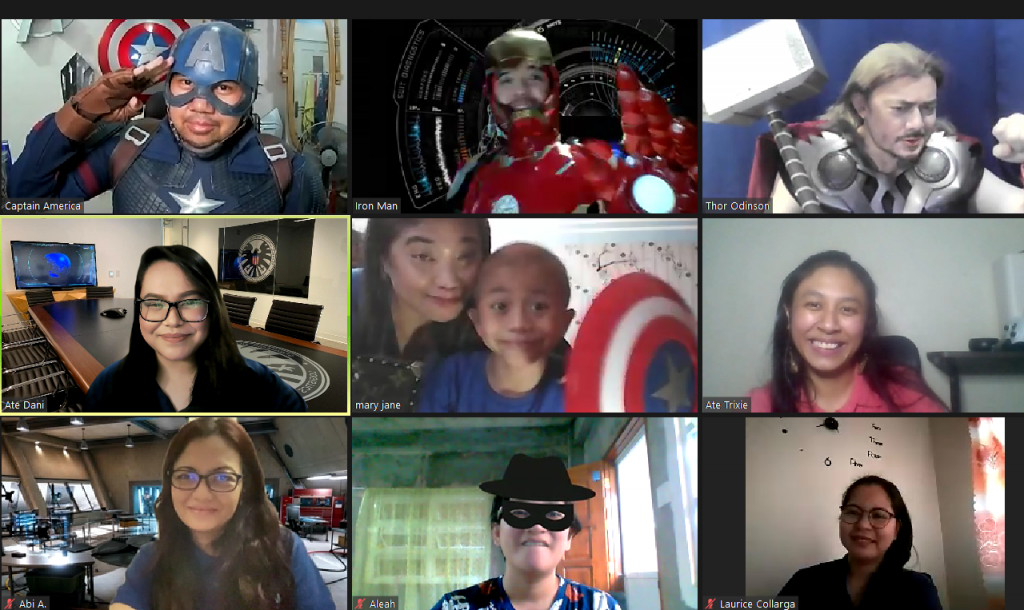 Xander bravely underwent his next chemotherapy session, bringing with him the messages of hope from his favorite superheroes. When he started to feel better, Xander received another surprise from the Make-A-Wish PH team – an Avengers-themed care package containing a Captain America costume, caps, shirts, and other Marvel merchandise donated by Disney Philippines. The care package also included a special note from Hong Kong Disneyland's Captain America inviting Xander to suit up and join S.H.I.E.L.D.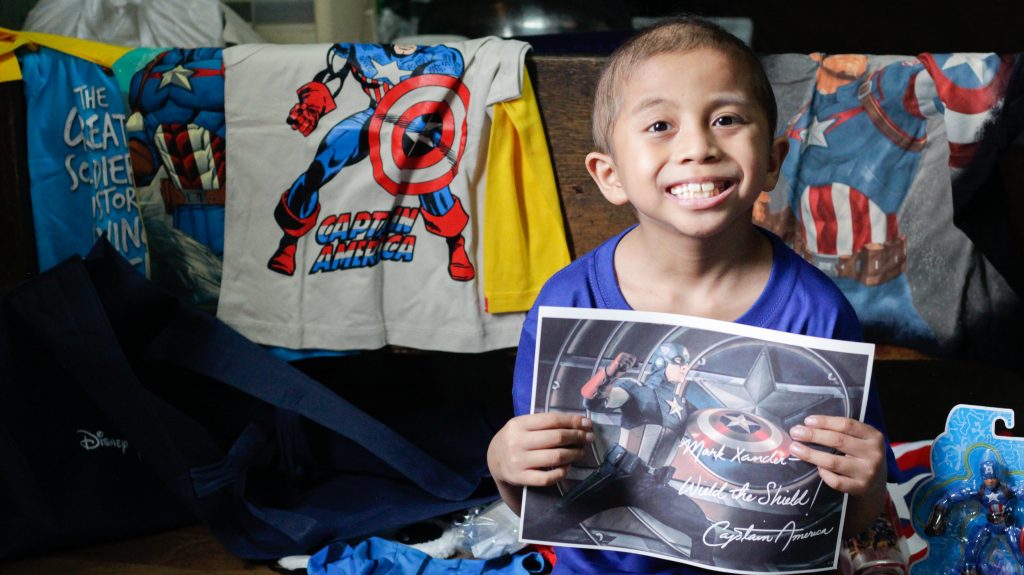 After much anticipation, Xander's Wish Realization finally came. Captain America visited him at home to hand over his wish – his very own shield! Xander couldn't believe that he was face-to-face with his favorite superhero and receiving his own shield. During the event, Xander kept on saying WOW! as he opened his gifts. He also gave his co-Cap (Xander was a Captain now, too) a high-five and hugged him tightly.
The Wish Effect did not stop there. Mary Jane, Xander's mom, told the team how the Wish Journey gave Xander more hope and strength to keep on moving forward. "He's now constantly motivated to be strong just like Captain America and the other superheroes. He rarely cries because he says he's strong. Now, he eats more vegetables because that's what Captain America told him to do," Mary Jane said proudly.
September is Childhood Cancer Awareness Month, and Make-A-Wish Philippines recognizes the need to support children battling cancer. For kids like Xander, hope is essential.
Is sending hope, strength, and joy to Xander and other children with critical illnesses something you can also do all day? Help us transform the lives of those who need it the most by funding a wish today.