Korean dramas are nothing new to Filipino TV, and they just keep getting more popular among viewers across the country. More and more locals are getting hooked, and as an offshoot, are bonding over their favorite shows and stars.
The beauty of K-dramas lies not only in the compelling stories and beautiful actors, but also in the shows' ability to build communities. These groups turn strangers into friends into families with a genuine love for the shows, actors, and their peers. The love then overflows to those in need, like the Filipino children with critical illnesses that we support in Make-A-Wish Philippines.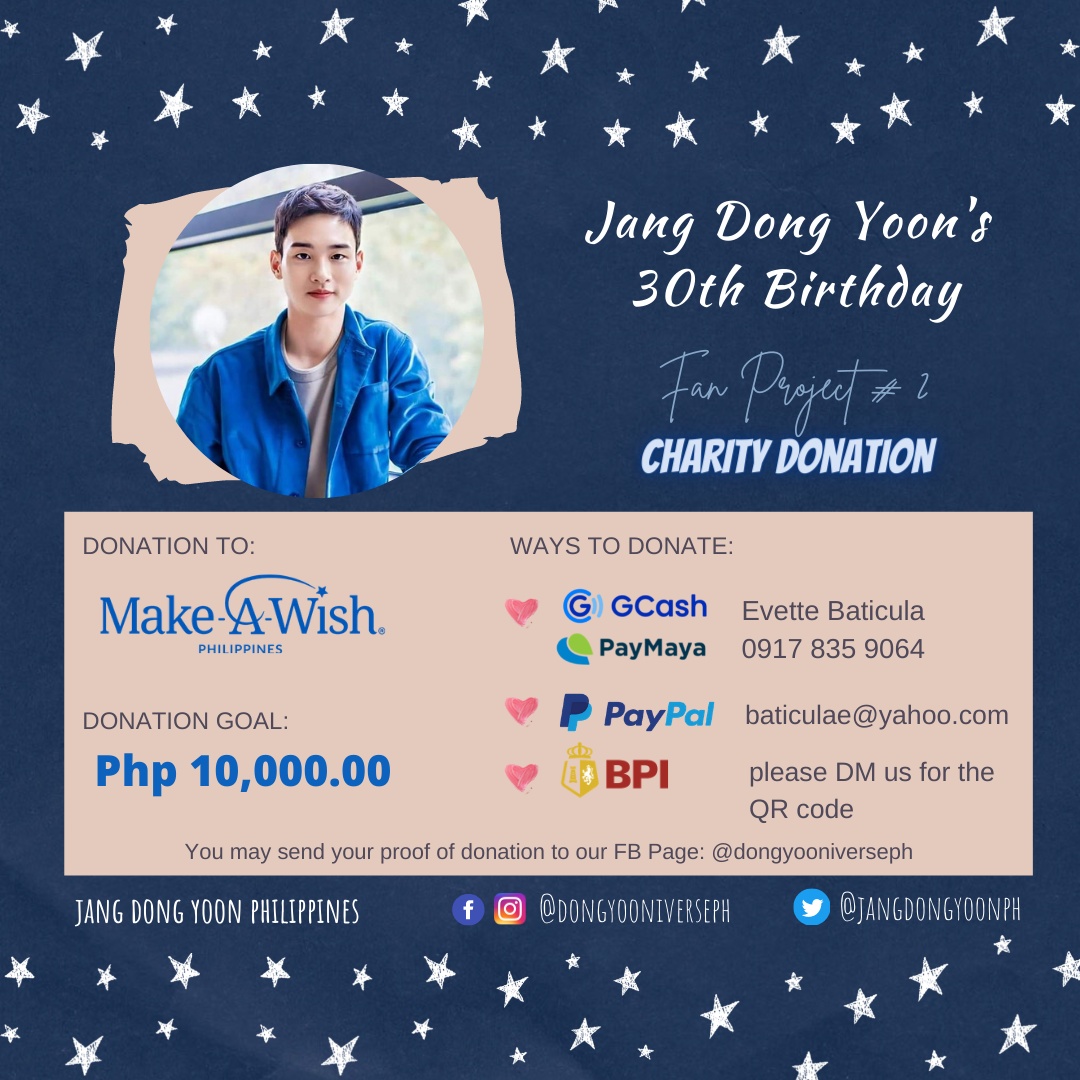 In June, Jang Dong Yoon Philippines aimed to raise PHP10,000 and fund a number of care packages to be distributed among wish kids in the country. In time for the School 2017 actor's birthday, Dong Woon's fans celebrated by granting life-changing experiences through Make-A-Wish Philippines.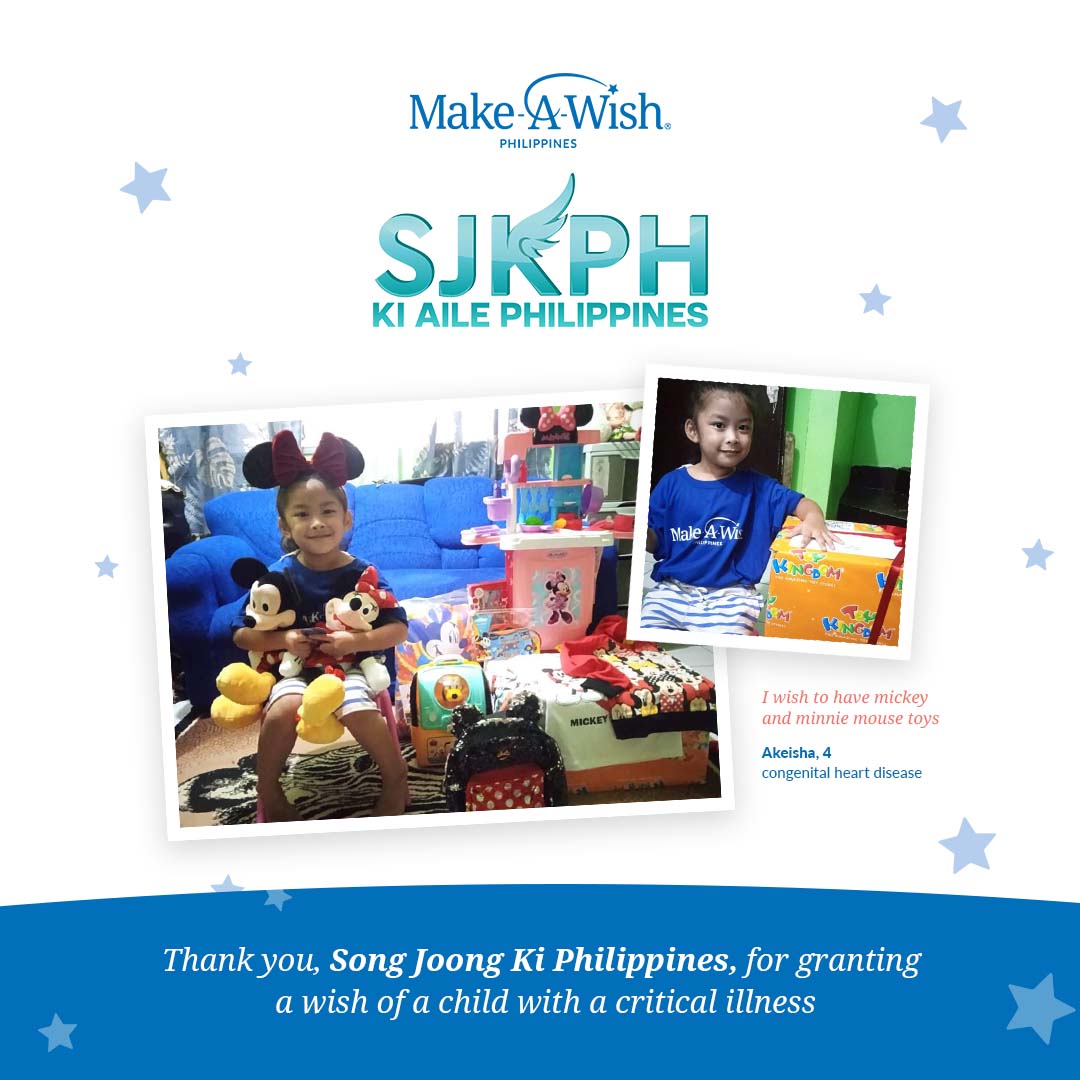 Another dedicated fan club that banded together to spread hope and joy is Song Joong Ki Philippines. In celebration of the actor's birthday in September, the Ki Ailes (Song Joong Ki's fans) granted a young girl's wish to receive Mickey Mouse and Minnie Mouse toys. 4-year-old Akeisha was ecstatic as she wore her Minnie Mouse ears and played with her plush toys.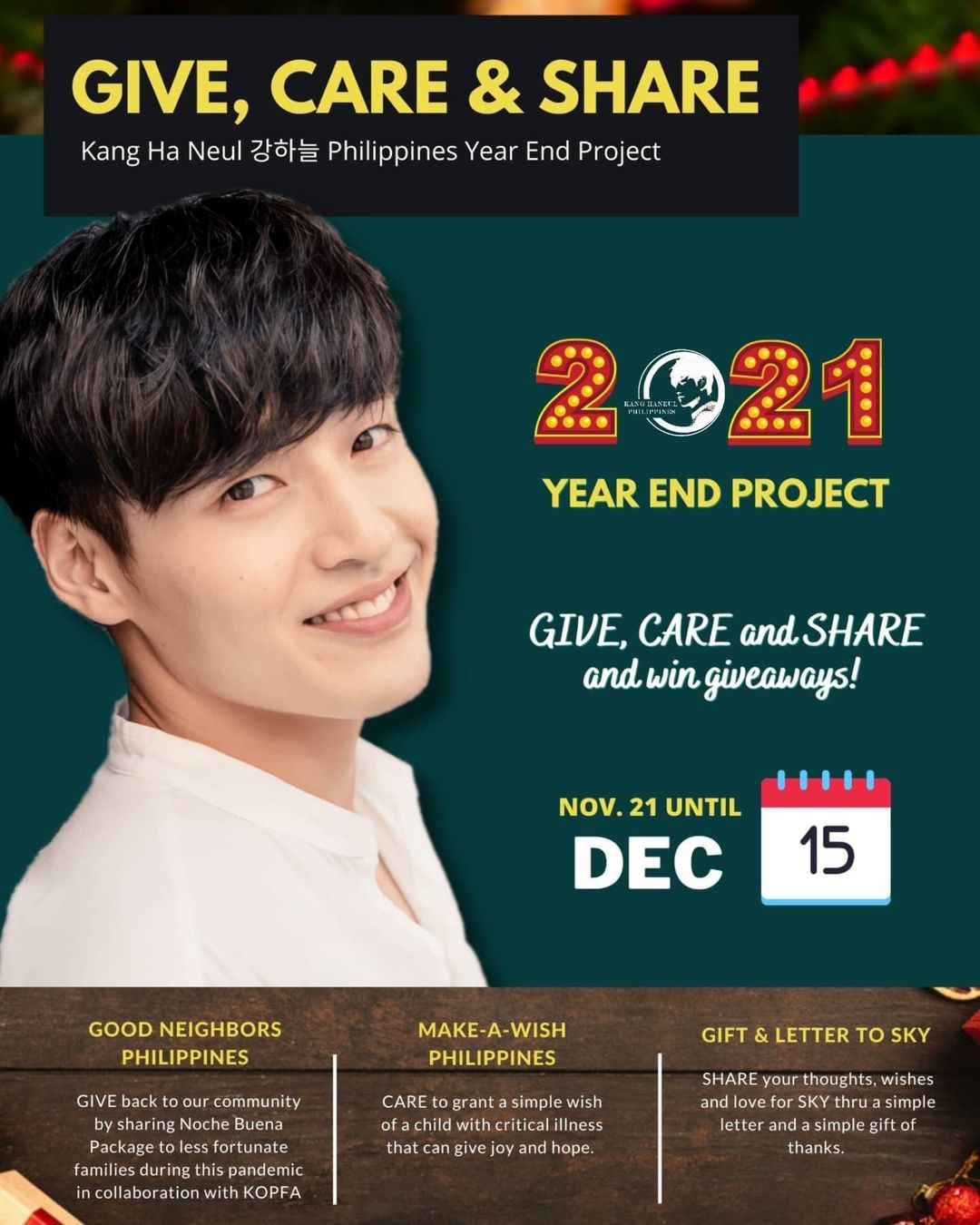 Kang Haneul Philippines launched a year-end project called "Give, Care & Share" where they planned to raise funds for a number of nonprofit organizations and causes. Kang Haneul's Filipino fans reached for the sky, donating P28,000 to support our mission to give hope, strength, and joy to children in need.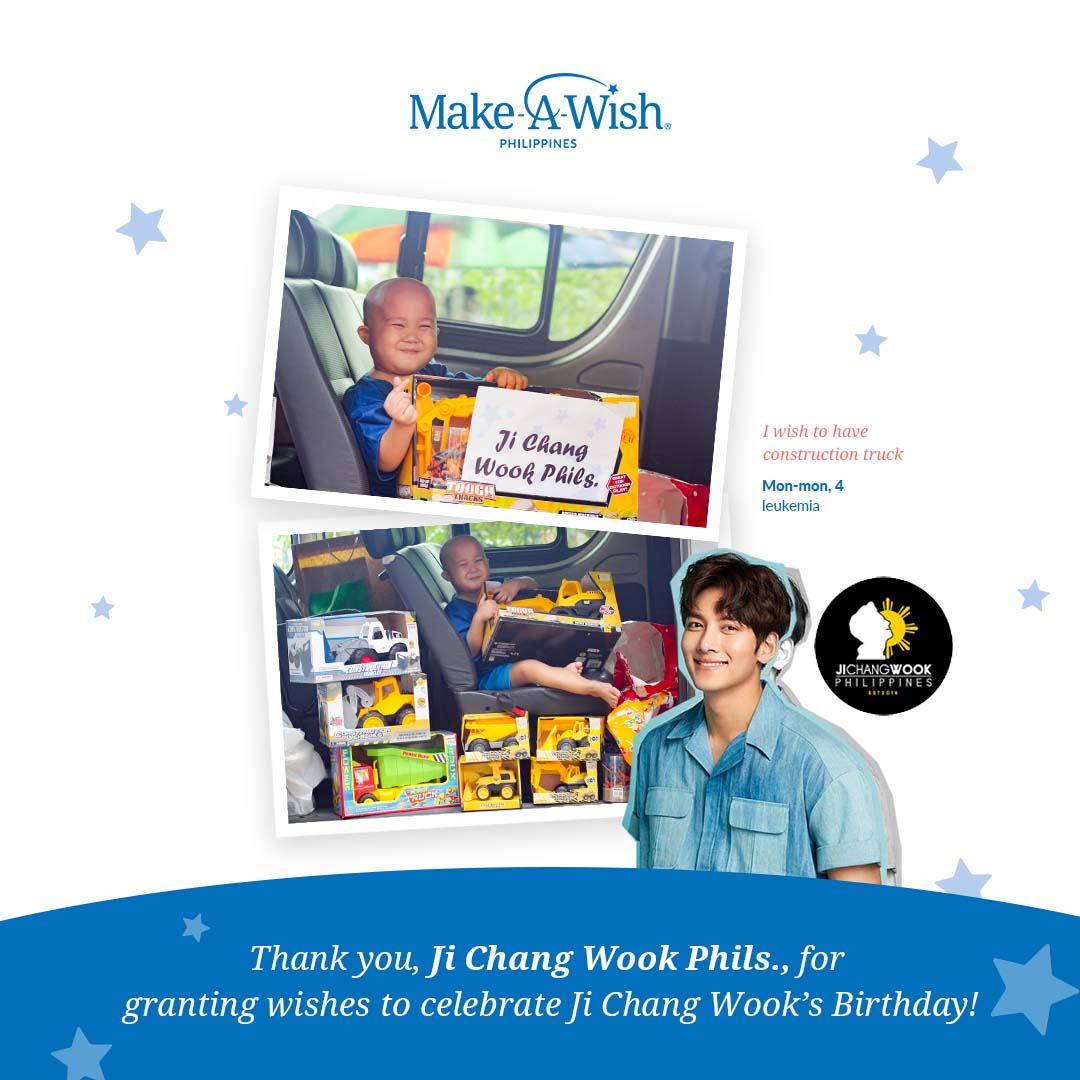 Ji Chang Wook's fanbase in the Philippines went above and beyond, nominating the popular actor to be a wish hero. The fans' loyalty and admiration for the famous actor has prompted them to show their support by making wishes come true. To date, the JCW Philippines community has donated in-kind gifts, granted 3 wishes, and are set to fund another 2.
—
We at Make-A-Wish Philippines are so grateful for the organizations and communities that share their love for their idols by caring for those who need it most. There are Filipino children with critical illnesses waiting for their true wishes to be granted, and we are a step closer to transforming lives with your support and commitment.
Wishes need stars like you and your favorite Korean artists. Be a wish partner and together, let's make more wishes come true, in more places, this 2022.