These days, we rely heavily on gadgets and electronics to accomplish our day-to-day activities. With how quickly technology advances and electronics get updated, it's clear that many of the things we do will require the use of an electronic device or two.
That said, not everyone is fortunate enough to have the means to buy a phone or a computer anytime they need to. For some wish kids whose families focus their resources on medical treatment, gadgets tend to be an afterthought.
And yet, it seems that these practical items not only help these wish kids in the present but also signify hope for the future.
Here are three wish kids whose wishes for gadgets have bigger and more inspiring stories of hope behind them:

"I wish to have a cellphone" – Ching Ching (8, with leukemia)
Wish kid Ching Ching exclaimed in joy as she received her wish for a cellphone. After being diagnosed with leukemia, she had to stop going to school due to medical and financial reasons.
But just recently, Ching Ching was given the green light by her doctor to go back and study. She had one problem though – all classes were now held virtually and she didn't have any gadgets to use. 
Ching Ching understood that access to education is critical in achieving her dream to become a doctor. This is why receiving a phone of her own was very important. She could finally attend online classes without borrowing others' devices. Tears were in Ching Ching's eyes as she told our staff this; she was overwhelmed with gratitude and joy.
We're equally grateful to have met Ching Ching, and we can't wait to see how future Dr. Ching Ching changes lives!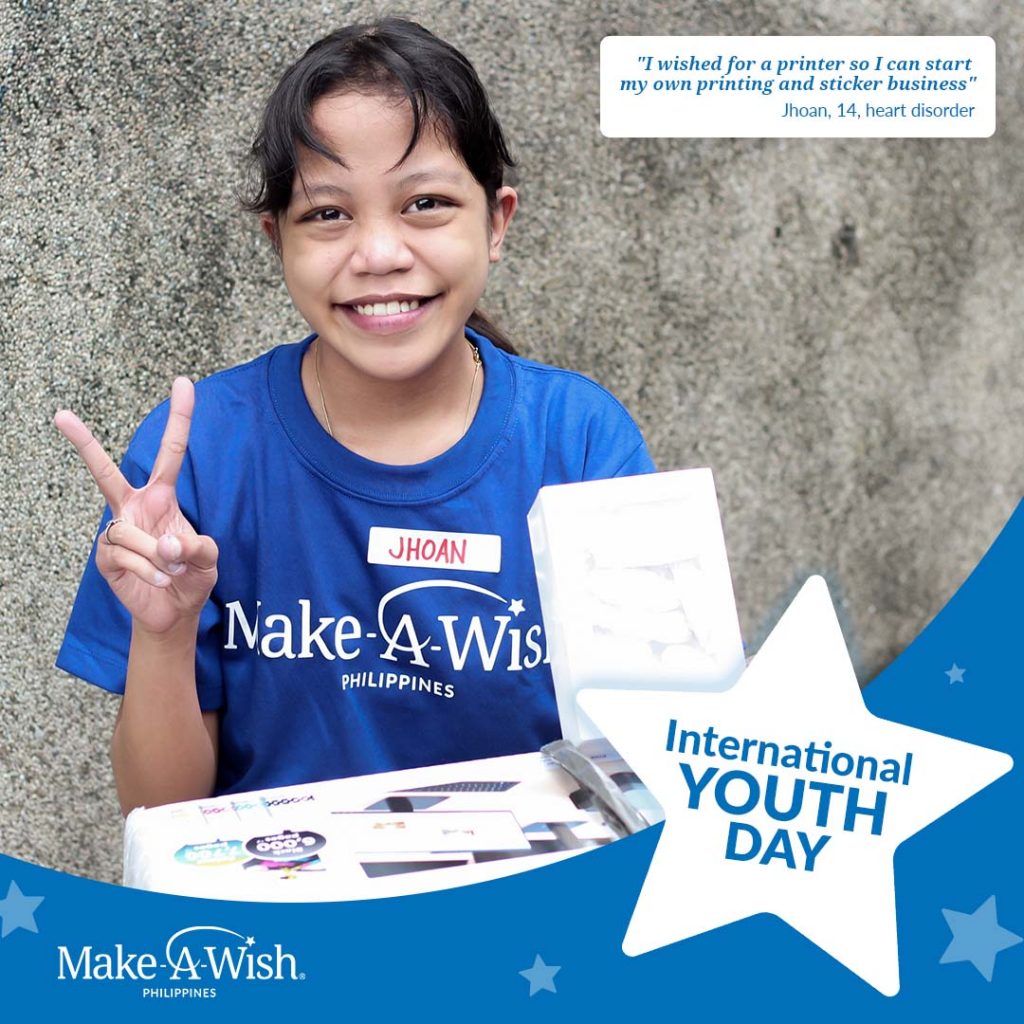 "I wished for a printer so I can start my [own] printing and sticker business" – Jhoan (14, heart disorder)
Wish kid Jhoan is one bright teenager with big, beautiful dreams. She wants to run her own business when she grows up and already has a plan in mind to get started. Jhoan wished for a printer so that she can offer printing services to her neighbors and classmates, as well as sell stickers.
After giving Jhoan the printer she wished for, the Make-A-Wish Philippines team also excitedly shared tips and ideas with Jhoan on how to grow her business and make it successful. Armed with a smile on her face, Jhoan's excitement was palpable as she stepped into this new venture that will lead her to reach her aspirations.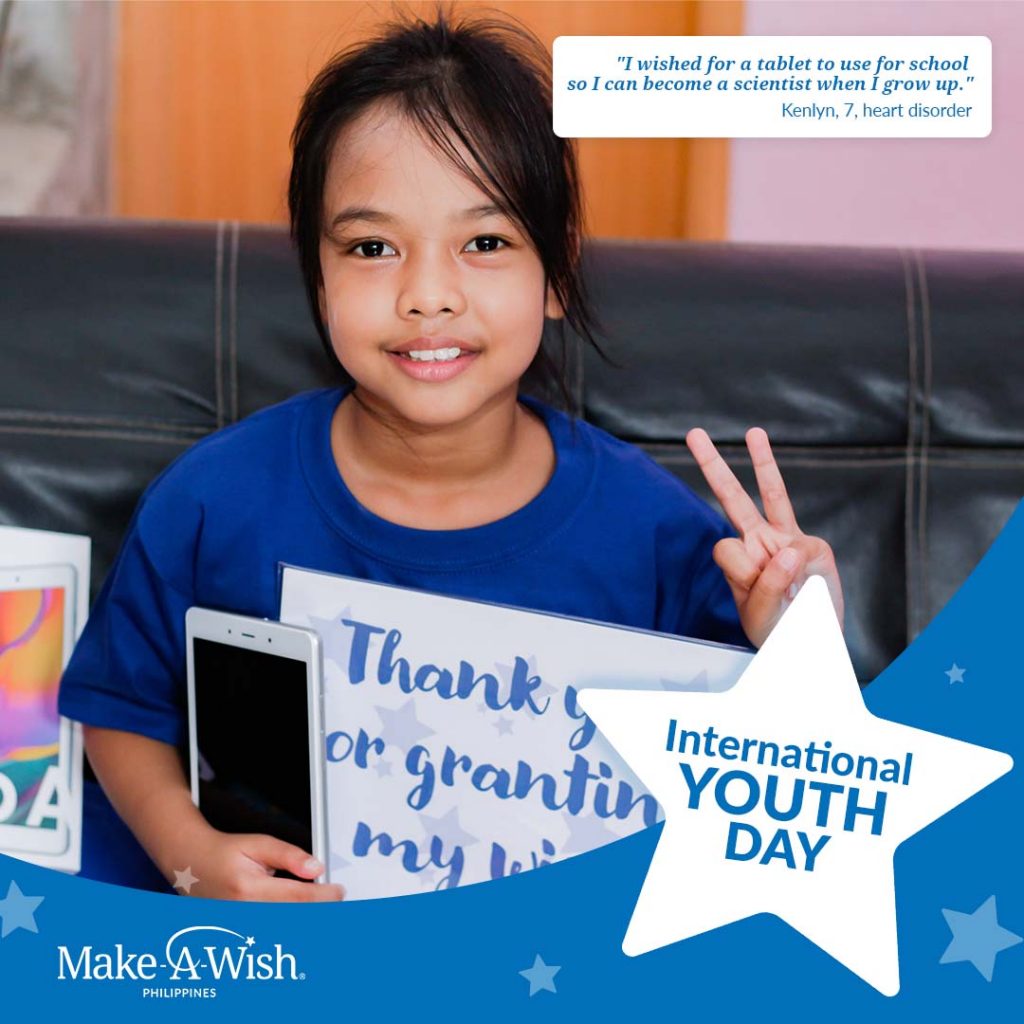 "I wished for a tablet to use for school so I can become a scientist when I grow up" – Kenlyn (7, heart disorder)
Charming and intelligent wish kid Kenlyn couldn't stop whispering "wow" when her wish for a tablet came true. She got into vlogging recently as a way to spread positivity. She would shoot on her mom's or dad's phone and the latter would edit the clips into simple videos. Now that Kenlyn has a tablet of her own, doing these things are much easier for the wish family!
Kenlyn also loves learning about science. It is one of her dreams to become a scientist when she grows up. This dream has been reignited during the pandemic because she wants to be like the science experts who find solutions to the spread of viruses.
Kenlyn's thrilled to use her new tablet for school and study hard so she can become the scientist she so admires.
—
These are just a few of the many inspiring stories we have behind each wish. A wish-come-true has the power to create a lasting impact on the lives of every wish kid and their families. 
This year, one of our big goals is to grant our 4,000th wish. We have 200 wishes to go to reach that target!
You can help us make this happen by donating, sponsoring a wish, or volunteering your time. Give hope, strength, and joy to children with critical illnesses today.
For more information on Make-A-Wish Philippines, email info@wishes.ph.